The time in the upper left corner of the video (live video, cloud video, and microSD video) is decided on the time zone where the camera is located.
Usually, the time zone of the camera is the same as the time zone of the phone. If the current time is not what you want, you can adjust it by changing the time zone for the camera.
How to change time zone: tap the camera "setting" icon > tap the ">" extension icon > tap "More info" > tap "Time Zone" on the Camera info page to select.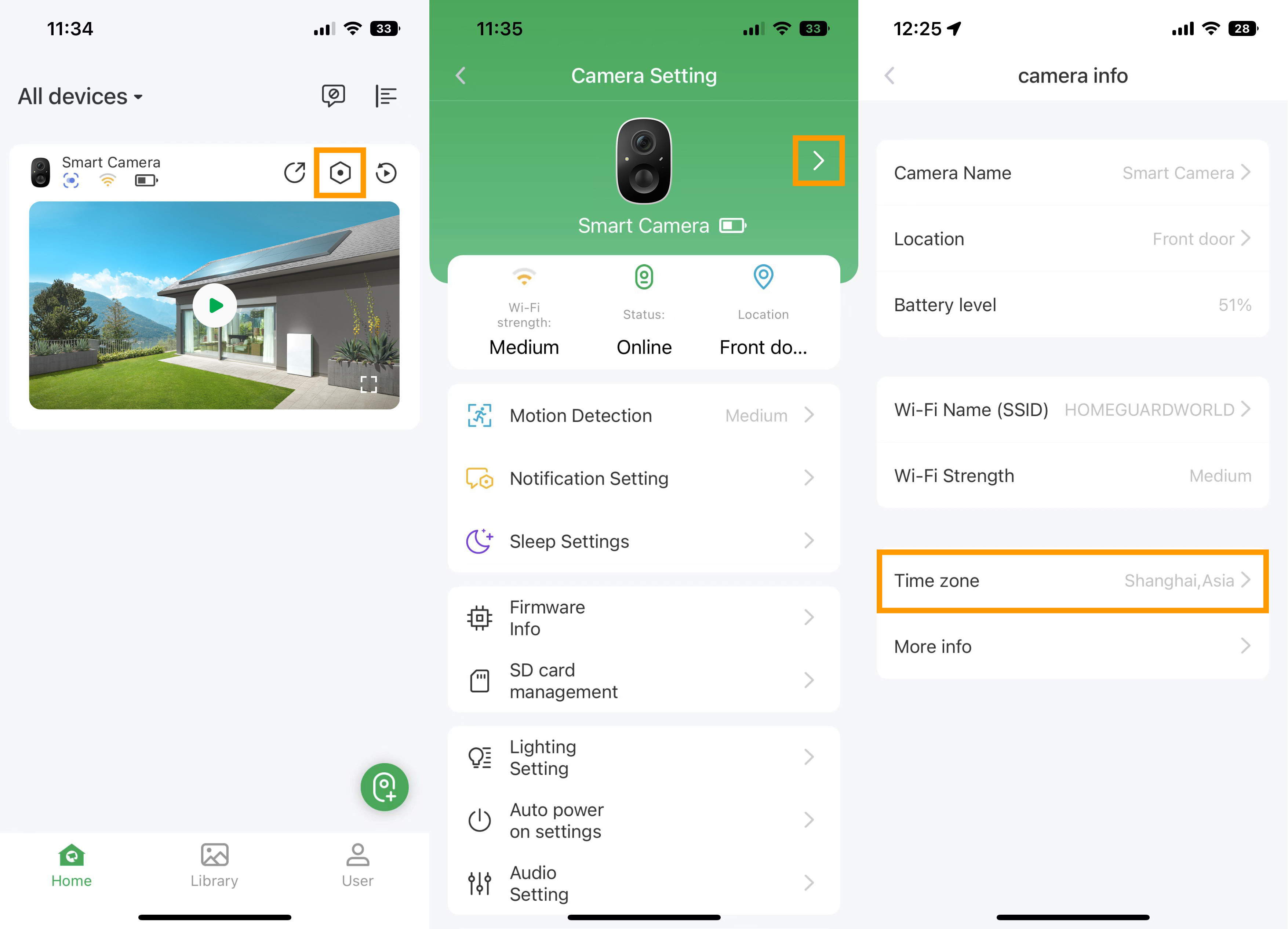 If you want to change the time from military time (24-hour) to regular Time (12-hour), we are working on it, stay tuned!